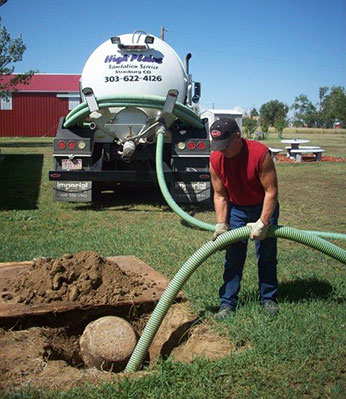 When our family founded High Plains Sanitation Service back in 1959, we weren't thinking about becoming a 55+ year business; we were just thinking about providing our valued customers with practical, affordable and effective septic services. We believe our steadfastness, loyalty and consistency have made us a successful, multi-generation family business.
With a focus on providing complete service and high-quality workmanship to every customer we serve, we make it our mission to set ourselves apart from other septic providers in what we do by how we do it. We apply that ethos to every job, including our septic pumping services. Here is a closer look at what High Plains Sanitation Service can do for you:
Septic Pumping
Our high-quality septic pumping services are tailored to fit your needs. Our pricing and work strategy is based on the tank's capacity, as well as the location or address of the property being serviced. The base rate varies for a minimum of 1,000 gallons, with an additional charge per gallon after the initial 1,000 gallons.
Advanced Electrical Understanding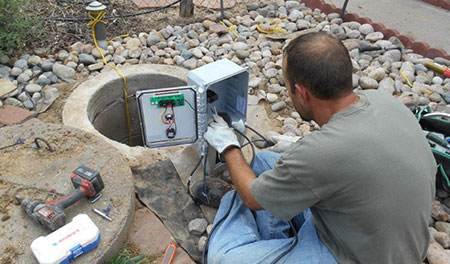 One of our key family and team members is a master electrician, and that lends a unique strength to our Strasburg, Bennett, Byers, and Arapahoe County, CO septic tank pumping business. We have the capability to understand even the largest, most complex systems, ensuring that we can tackle any job you throw our way.
Highly Qualified
If you want the very best, looked for the most experienced. That's our belief here at High Plains Sanitation Service; but experience is hardly our only strength. In addition to our over 55 years in business, we also proudly possess the following certifications:
NAWT Septic Inspectors
NAWT Installer I & II
NAWT Operations & Maintenance
NAWT Vac Truck
NEHA/CIOWTS Certified Installer
No septic tank pumping or inspection job is too big or too small for High Plains Sanitation Service. For more information, please give us a call at 303-622-4126, or visit our Contact Us page.